Hey friends!
Welcome back to Day 16 of Blogmas! We are less than ten days away from Christmas and I honestly can't wait to spend the entire day just doing all sorts of fun stuff (which will be detailed in a blog post later). But anyway, I thought today I'd give you guys two stocking filler ideas for both men/women but it is definitely not restricted!
I've read about tons of people talking about how others have been recommending stocking fillers for fifty pounds per item and honestly, that to me, is a main gift itself and I could not imagine having something that much in a stocking! So I wanted to put together a list that is affordable, practical and you know, stocking-filler worthy!
Who doesn't love a treat? I know that the chocolate coins and chocolate santa/bears are part of many people's tradition and I love them when I find them as part of my gifts, but here are some other options!
Cookie Tins £6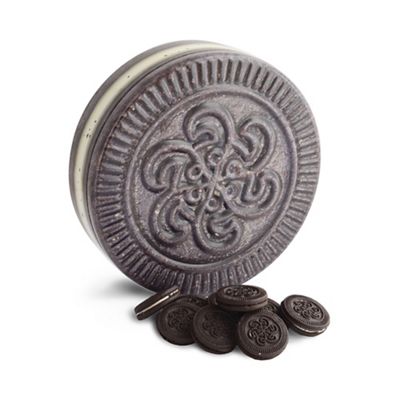 Check out these massive tins in the shape of cookies? How adorable! I am not sure if these are able to fit into your stocking because some people do have massive ones but if you're able to fit it in or put around it, wouldn't it make the cutest filler? It is also currently on offer for six pounds!
Gingerbread House £4
This is a good favourite especially during the festive season and it is not only a delicious treat, but also an activity to do on Christmas Day! Because honestly there are only that many xmas films you can binge on after you're done with the meal!
Maltesers Selection £3
Know a maltesers fan or just someone who lights up at the mention of Chocolate? This will definitely get you into their good books! For an affordable price, you get a really good amount of chocs and how cute is the packaging! If you have a couple of stockings to fill up, you can split up the items while your wallet and the potential sugar rushes thanks you!
Personalised Toblerone £10
I always love a personalised gift just because of that personal touch to the gift you know? Plus who could say no to a bar of toblerone right? Add a message or simply their names onto the chocolate bar and there you have - the most special chocolate gift!
--
Everyone wears socks, everyone needs socks, so I don't think this needs much explanations! When I was back in Singapore and spending Christmas with my friends, I'll definitely get a pair of socks and it was one of my favourite things. Plus you can either get a good pack and split them up or just pick really cute ones that is the most suited to the gift receiver! So here are a few socks selection but of course, I'm sure if you look around anywhere, you are sure to find one that works for you! *this section contains affiliate links, you will not pay any extra amount for clicking on them*
Perfumes/scents can get really expensive and most people don't see this as a stocking filler but these days, brands have been coming out with really affordable perfumes which not only look so beautiful but smell pretty amazing too! One of my favourite places to get affordable scents is Zara and these are my top picks from there:
Jewellery
I love me some good accessories and I feel jewellery that are gifted always holds more meaning than one that I get myself! And what better time to gift a cute one than Christmas right? Asos is one of my fave places to pick them out because they are not only really cute but really affordable too!
Earrings:
Braceletes:
Necklace:
I feel you could never go wrong with pocket games, especially during Christmas time! Over the last few years I've grown to love little games that takes no time at all to play but brings so much fun amongst the players. So here are some of my top picks for pocket games where it not only fits nicely into a stocking but easily portable too!
And there we have it! Stocking fillers under £10 - I hope that you've found this useful and I will see you in tomorrow's post! X